True Wheel | USA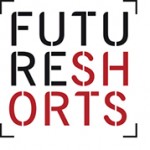 Dir: Nora Mandray
Curated by Future Shorts
True Wheel is part of a trilogy of short documentaries filmed in Detroit about DIY movements that have sprouted in our the city's industrial era.
At first sight, Detroit appears as a post-apocalyptic landscape. Most of the factories are gone, and signs of economic segregation abound as the poor have been left behind in the inner city. Yet the Motor City remains proud of its history – the first car was built here – and thus innovation still fuels people's dreams.
Fender Bender is one of those dreams. Their passion for advocating for the women/trans/queer community, their strong resilience, and constant creativity belong to Detroit's current grassroots movements which are truly building a new tomorrow. One bike ride at a time, they take America's 'most bankrupt city' and turn it into a place rich with its own diversity, giving their community 'a presence on the street'. In their mechanics classes, the Fender Bender folks use bikes as metaphors to reflect on their own place in the 'wheel of the community'. When the wheel isn't true, it doesn't work- thus each part is essential in getting the wheel aligned.
The film's title refers to this striking metaphor. With 'True Wheel' I hope Fender Bender will inspire and empower people to not only re-imagine their city, but also, to reinvent themselves.