No Comments
Queer Stories | Beatrice Lamwaka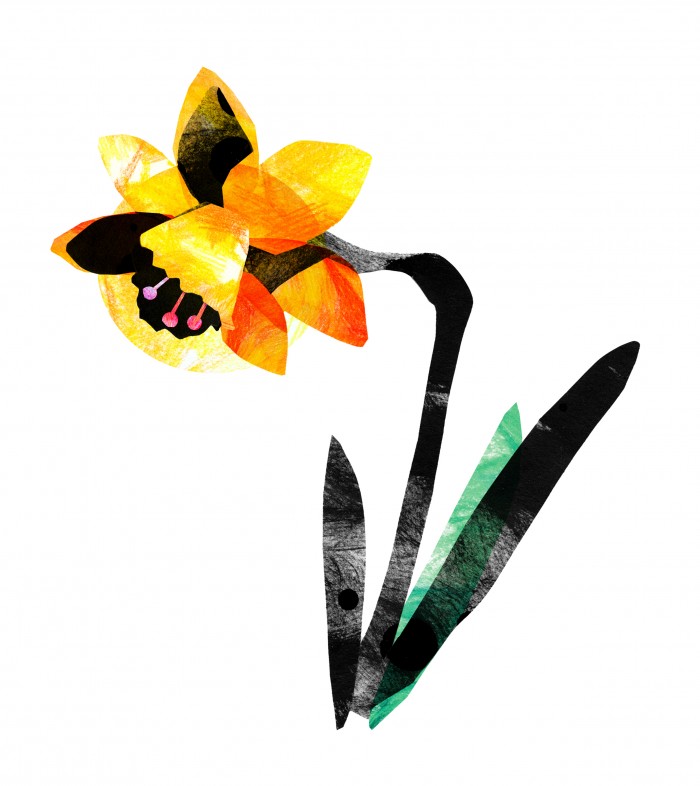 Image: Kajsa Nilsson
The two lovers giggled as they walked on Kampala Road, I started writing one morning. Wait a minute! The second sentence should not be about a same sex couple. And they should not be scantily dressed. These were the things I was thinking as I struggled to write my story. This is a new Uganda we are dealing with, where creating, or knowing somebody who created, characters that fit certain unwanted scenarios means trouble.
For once, I couldn't continue writing without wondering if I would get into trouble because of my story. The LGBTQI bill had just been signed into law by President Museveni, in full view of the press. There was also a public order law and pornography law for me to think about. Which one was I breaking now? What happened to the rules that writers speak about; write now, and edit later? Would I get arrested for writing a love story? Of course there would be nakedness involved; is that where the pornography law would come into action? Who would publish my story in Uganda? These questions enveloped every sentence I thought I could type into my laptop.
These are some of the questions that many Ugandan writers grapple with as they write.  Nakato wants to write about her experience as a lesbian living in Uganda, but she is afraid to do so.  And until she writes that story, we shall never know what will befall her. There may be many untold stories in Uganda because many people are afraid to lose their freedom. We live in an oral culture, where stories are passed on from one generation to the other. With word of mouth, one can deny it, but with written and published work the law can catch you.
I know how Ugandans deal with the law. Sometimes, lynching, and undressing of women in the streets, as seen and interpreted after the signing of the pornography law, which the media called the 'mini-skirt' law. I didn't want any of that to happen to me. The thought of that sent shivers all over my body. For a while, I left the story. I would monitor the situation and see if any writers writing on these issues would be charged under any of the new laws. But I thought about how I had written about my family, sometimes unpleasant stories they have not read. I continued to write. You will find some of my stories in anthologies or journals, though none published in Uganda. Except 'Pillar of Love', published in the Caine Prize anthology, printed in Uganda by FEMRITE – Uganda Women Writers Association. It's making its way around, especially catching eyes of academics, who see the importance of such stories.
When I wrote my short story 'Pillar of Love' at a Caine Prize workshop in Cape Town, South Africa in 2012, participants were required to comment on each other's stories. I was told off, daffodils were un-African and I had to replace them with sunflowers, which I love. I later found out daffodils have been in Uganda for centuries.
In my presence, the workshop participants spoke about the strength of my story. Behind my back, they discussed my sexuality, playing the guess-work game. I kept them guessing; after all, it was my story they were supposed to focus on during the workshop.
Some Ugandan writers have highlighted issues of LGBTQI: Stella Nyanzi and Juliet Kushaba spoke with married lesbians; Monica Arac de Nyeko's short story, 'Jambula Tree', won the Caine Prize in 2007; my short story 'Chief of the Home' has been published in Queer Africa: New and Collected Fiction.
I remember clearly when the call for stories reached me for the queer anthology. I passed it around to my writer friends. They ignored it. I wrote a story about a transgender man I watched growing up. I thought, finally I had space where I could write about Martin.
When I received an acceptance email from one of the editors, who was excited about my story and wanted to work with me, we (my friends and I) didn't celebrate like we usually did. Since we started writing and sending out our writing, we celebrated acceptance letters with dinner at Good African Coffee shop or watching a play at the national theatre or doing something else we fancied. Then I received a copy of the book, after it was published in South Africa, and soon after the anthology won the Lambda Literary award in 2014 in New York. We officially stopped celebrating: shortlists, awards, acceptance letters or anything to do with writing. Now we write in capital letters on each other's Facebook walls when one succeeds in any writing projects. Our best wishes get a 'Like' and many other congratulatory messages on Facebook.
In Uganda, it is very easy for one's story to be considered not-good-enough, especially when one deals with LGBTQI issues or a love story between a gay couple. Most people wear this attitude – just-write-about-gay-characters-and-you-will-win-awards attitude, those-are-stories-the-west-wants-to-read-about-Uganda attitude and they let you write – because that is your specialty. This time, people make comments about writers-who-write-not-good-enough- stories-for-the-west in your face. No defense is good enough. The fact that your story was described as the 'most delightful story in the collection' in the introduction doesn't matter. It's a queer story. You just wrote it. No talent required there. It's a queer story. But you continue to write. After all, written stories don't lie.
---
Beatrice Lamwaka is the founder and director of Arts Therapy Foundation, a non-profit organization that provides psychological and emotional support through creative arts therapies. She writes articles, short stories, poetry, and is working on her first adult novel, Sunflowers and is a member of Ugandan PEN. She is a recipient of 2011 Young Achievers Award and was shortlisted for the 2011 Caine Prize for African Writing. Her stories have been published in the USA, UK, South Africa, New Zealand, Uganda, Kenya, Rwanda, Nigeria, Ghana, and Zambia. Her stories have been translated into Spanish, French and Kinyarwanda.