No Comments
Resolution: Anti-LGBTQI Legislation in 75 Countries restricts the right to freedom of expression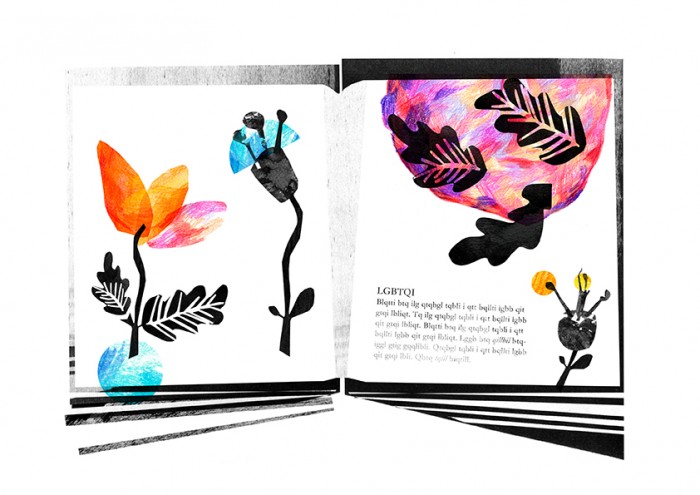 Assembly of Delegates of PEN International, meeting at its 81st World Congress in Québec City, Québec, Canada, 13th October to 16th October 2015
In October 2014 at its 80th Congress in Bishkek, Kyrgyzstan, PEN International delegates recognized the harmful effect of anti-LGBTQI legislation on freedom of expression in a landmark resolution, noting that in recent years, several countries have criminalised discussion of what they describe as non-traditional relationships.
In October 2015, same-sex practices are criminalised in 75 countries around the world, and punishable by death in ten, forcing LGBTQI individuals to self-censor about their identity or risk prosecution.
Despite some windows of hope, such as decriminalisation of same-sex relations in Mozambique in July 2015, and the overturning of a ban on the registration of LGBTQI organisations by Kenya's Supreme Court in April 2015, there remain deeply disturbing patterns of censorship and repression in many countries and regions (see PEN's statement attached as an appendix to this resolution).
In August 2015, Odessa, Ukraine banned its Pride march. In June and July 2015 respectively, police in Kyiv and Jerusalem failed to provide adequate protection during Pride marches, which resulted in injuries and, in Jerusalem, in the death of a participant.
Discriminatory laws and regulations deny the rights of all people to free expression, association and peaceful assembly, contrary to the International Covenant on Civil and Political Rights. These laws give license to violence, extortion, serious discrimination and other grave violations of human rights. Alarmingly, where violence ensues, such laws will prohibit individuals from speaking out against it. As a result, LGBTQI writers continue to seek assistance to leave their countries for places of safety abroad, reflecting ongoing persecution in their countries of origin.
The Assembly of Delegates of PEN International: 
Demands that all states which have enacted laws or introduced bills that prohibit free discussion about LGBTQI individuals and communities— including Algeria, Belarus, the Islamic Republic of Iran, Kyrgyzstan, Lithuania, Malaysia, Nigeria, the Russian Federation, and Saudi Arabia— amend, repeal or reject those prohibitions;  Denounces the adoption of laws and regulations that ban the dissemination of information about sexual orientation and gender identity; 
Demands that all individuals convicted of offences under such laws have their convictions overturned and excised from the record, have any fines charged against them refunded, and be given redress for the violation of their human rights;
Demands that the governments of all states confirm their commitment to respect and protect the rights of all people in accordance with their obligations under international human rights law, including LBGTQI individuals, to freedom of expression, association, and peaceful assembly; 
Urges that all attacks and killings of LGBTQI individuals are thoroughly investigated, the perpetrators brought to justice, and reparations made, and that where appropriate, states take measures to address the root causes of such violence; 
Strongly supports the UN Human Rights Council resolution to combat violence and discrimination based on sexual orientation and gender identity (L.27/Rev.1) passed on 26 September 2014, and urges the Council to maintain its prioritisation of this critical human rights issue.
APPENDIX
 PEN INTERNATION STATEMENT ON GLOBAL PATTERNS OF VIOLATIONS OF THE FREEDOM OF EXPRESSION OF LGBTQI INDIVIDUALS
OCTOBER 2015
PEN International is deeply disturbed at the patterns of censorship and repression against LGBTQI individuals in all regions of the world, while acknowledging some positive developments such as decriminalisation of same-sex relations in Mozambique in July 2015, and the overturning of a ban on the registration of LGBTQI organisations by Kenya's Supreme Court in April 2015.
Same-sex practices are criminalized in 75 countries around the world, and punishable by death in ten.  In Iran, not only is consensual same-sex sexual activity illegal, and can lead to the death penalty, but those who are regarded as behaving or dressing in ways that do not conform to officially sanctioned gender stereotypes can face arbitrary arrest and imprisonment as well as flogging, torture and other ill-treatment. In 2014, a man in Saudi Arabia was sentenced to three years in prison and 450 lashes for 'promoting the vice and practice of homosexuality' after he arranged dates with other men on Twitter.
Malaysia criminalises sodomy with prison and even lashes.  Opposition leader Anwar Ibrahim was imprisoned for five years under this law in February 2014, after a trial that many international observers and NGOs consider to have been politically motivated and intended to stop his political activities. Another law prohibits men from 'impersonating women'. Nine transgender women were convicted under this law in June 2015; two were sentenced to prison terms. The conviction is under appeal.
Same-sex sexual relations also remain criminalised in at least 11 countries in the Americas, all in the Caribbean. Just as for media workers, impunity for violent attacks on LGBTQI individuals is rampant in Latin America. The Inter-American Commission on Human Rights has repeatedly expressed concern about the situation of violence and discrimination against LGBTQI individuals and against those perceived as such in the Americas, and has urged OAS Member States to 'adopt measures to prevent, investigate, punish and provide reparations concerning these acts of violence, including measures to address the underlying causes fueling this violence'.
'Anti-propaganda' laws attempt to silence LGBTQI individuals and their supporters, denying them their right to freely express their sexual orientation and gender identity, and stifling their right to give and receive information about issues of sexual orientation and gender identity. Under the pretense of protecting "public morals" or "traditional values, two states have enacted such anti-propaganda legislation: Lithuania (2010), the Russian Federation (2013).
Lithuania, drawing on Russian municipal legislation, implemented an anti-gay propaganda law with an amendment to its existing Law on the Protection of Minors in 2010. The law prohibits the "promotion of sexual relations or other conceptions of concluding a marriage or creating a family other than established in the Constitution or the Civil Code". In 2014, the application of the law led to the banning of a children's book of fairy tales in Lithuania featuring same-sex couples.
In June 2013, the State Duma of the Russian Federation, defying international criticism, passed the so-called "gay propaganda" law, prohibiting and criminalizing the "propaganda of non-traditional sexual relationships among minors."  Cast as a general law respecting public morality, the legislation, mirroring the earlier municipal laws, bans any activity that can be construed as promoting a positive or neutral image of same-sex relations or the "promotion of denial of traditional family values among minors."  The law also bans any portrayal of a heterosexual family that can be seen as negative, as well as creating administrative penalties in the form of fines, suspensions for legal entities and deportation for foreign nationals.
A "gay propaganda" law, similar to the Russian law but broader in scope, has now received a second reading by the Kyrgyzstan Parliament.  This is despite a high-level delegation from PEN International meeting with the government in October 2014 and urging the government to reject the bill. The proposed amendments to the Criminal Code, the Code of Administrative Responsibility, the law on Peaceful Assembly and the Law on Mass Media—which would allow fines and prison sentences to be imposed —would prohibit any positive discourse around diverse sexual orientations and gender identities in the public arena. It would prevent any positive coverage in the media of issues that affect LGBTQI people, and similar censorship would likely be seen in the fields of education and health. It is deeply worrying that this bill is continuing its passage to becoming law, with activists already reporting a rise in attacks on LGBTQI individuals and organisations.
The Russian law is now in force in the occupied Ukrainian territory of Crimea and similar legislation is reported to remain before parliament in Belarus. Unfortunately, this law has become a tempting model for former USSR countries, several of whom have considered implementing such laws. In May 2015, Kazakhstan's Constitutional Court quietly rejected a bill that would have banned "propaganda of non-traditional sexual orientation among minors" on grounds that it included vague language. The draft law had passed the Kazakhstan parliament in February, 2015. Moldova has also overturned similar legislation, while Armenia, Latvia, and Ukraine withdrew similar bills before they were passed.
Nigeria has also targeted the LGBTQI community with its Same Sex Marriage (Prohibition) Act. This explicitly discriminatory legislation, which came into force early in 2014, not only imposes a prison term of 14 years for entering into a same sex marriage contract or civil union, but goes beyond that to criminalize registering, operating or participating in gay clubs or organizations and supporting any such club or organization, offences punishable by a 10-year prison sentence.  Gay relationships were already illegal within the country. As in Russia, activists have reported a rise in attacks on LGBTQI individuals since the law was passed.
Other states use 'public decency' and other provisions to criminalise the freedom of expression of LGBTQI individuals. In Algeria, the publication of writings, images, signs, graphics and photographs 'contrary to public decency' (which extends to same-sex relations) are subject to both fines and imprisonment under Article 333 of the Penal Code.
Restrictions are also imposed on those who seek to express their identity in public demonstrations. For example, in Turkey in June 2015, riot police broke up a Pride demonstration in Istanbul with rubber bullets, water cannon and pepper spray, claiming that no permission had been granted despite the fact that a Pride march has been held in Istanbul each year for over a decade.
Permission was denied for a march in Moscow for the tenth year in a row. In August 2015, Odessa in Ukraine banned a four-day Pride event. In June and July 2015 respectively, police in Kyiv and Jerusalem failed to provide adequate protection during Pride marches and this resulted in injuries and, in Jerusalem, in the death of a participant.
Homophobic attitudes among officials also lead to restrictions on freedom of expression and censorship. In Italy, for example, the newly-elected mayor of Venice declared in August 2015 that Pride marches will be banned from "his" city. In July, he had ordered the removal of around 50 children's books, including some featuring same-sex parents, from nurseries and kindergartens. Although most were later returned, two books featuring non-traditional families remain prohibited.
Even when there are no laws prohibiting same-sex activities or discussion of LGBTQI issues, societal pressures can impact on individuals' freedom of expression, leading them to self-harm, including to the extent of committing suicide. For example, in December 2014, Leelah Alcorn, a 17-year-old transgender girl in Ohio, USA, took her own life after her parents refused her demand to live as a woman.
To read this Resolution in Arabic, please click here.
To read this Resolution in Russian, please click here.