Mummy Busi | South Africa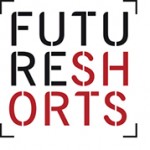 Dir: Iris Lebrun
Curated by Future Shorts
Each year in South Africa thousand of women are raped. In the province of Gauteng near Johannesburg, a single mother is trying to raise her four daughters in that tough environment.
Mummy Busi is a short documentary exploring the scourge of ' corrective rape'*.
*Corrective rape is the rape of lesbians by men with the belief that this will convert them to heterosexuality and 'cured' them of their homosexuality.
Mummy Busi is an intimate family portrait taking place in the province of Gauteng near Johannesburg where the rate of crime is rapidly increasing. Busisiwe, a single mother is trying to raise her five children and juggle the demands of a daily job in a tough environment.
In Johannesburg, especially in its township, in the past ten years, 32 women have been killed and raped based on the belief that rape can 'cure' them from homosexuality. A notable case was the rape and murder of Eudy Simelane, a member of South Africa's women's football club and an outspoken LGBT rights activist.
Since 2009 the situation has worsened and corrective rape has become the most common crime against lesbians.
At the age of 16, when Busisiwe was first raped, it was by her football coach and mentor because he discovered she might be in love with another teammate. At that time, she faced a harrowing dilemma: should she keep the children born from the rape and learn to love them? Through recollection of her past, Busisiwe will disclose how she faced and overcame this significant event.
With this film, I aimed to raise awareness around women's rights in South Africa and to contribute to female empowerment.